Get whitelisted
You may now register to participate in the CLNY sale! Registration will remain open until the sale is complete.
Here's a step by step guide of how to do it.
Step 1. Install Metamask.
Step 2. Add the xDai RPC to your Metamask account.
Step 3. Select xDai Chain in Metamask's Network selector.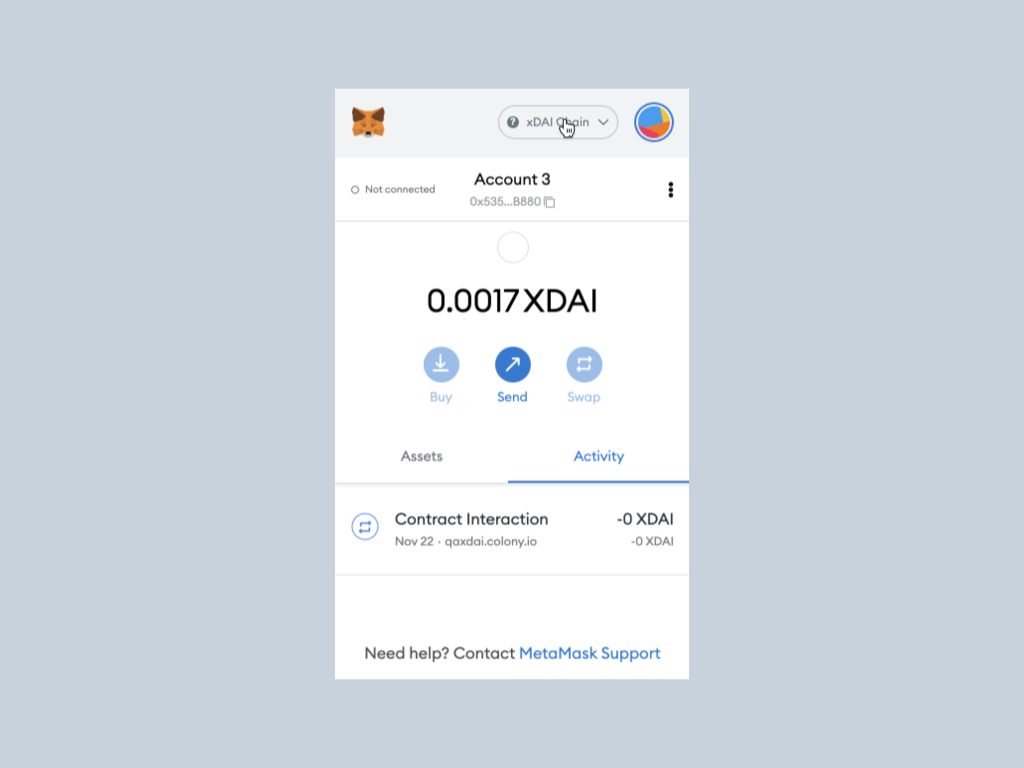 Step 4. Get yourself a little xDai gas money from this faucet. You'll need this to sign a couple of transactions during the whitelisting process.
Step 5. Go to the Metacolony: https://xdai.colony.io/colony/meta and click Join.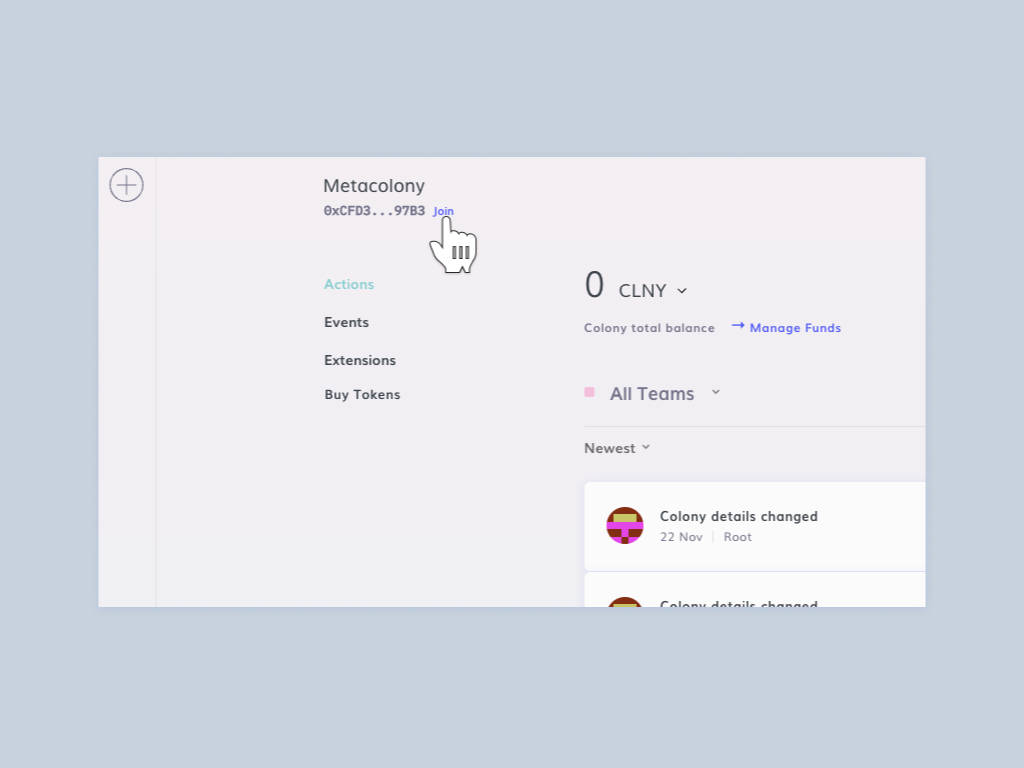 Step 6. Connect your wallet to log in.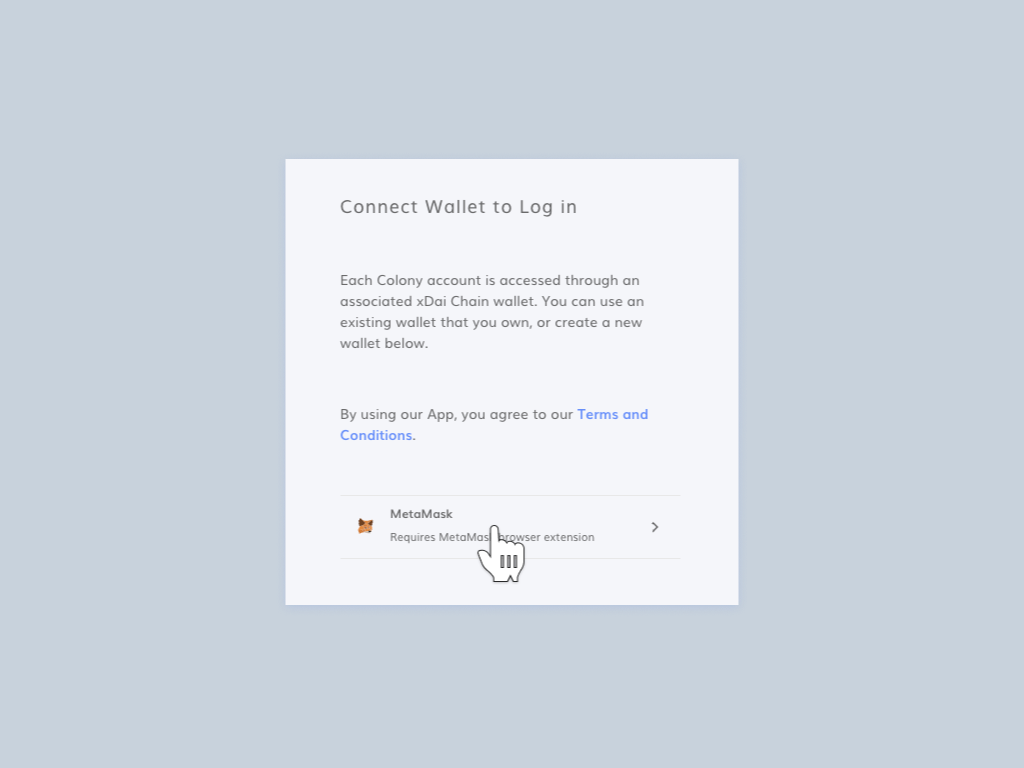 Step 7. Claim your unique username. This will be irrevocably associated with the account you are going to whitelist, so choose wisely!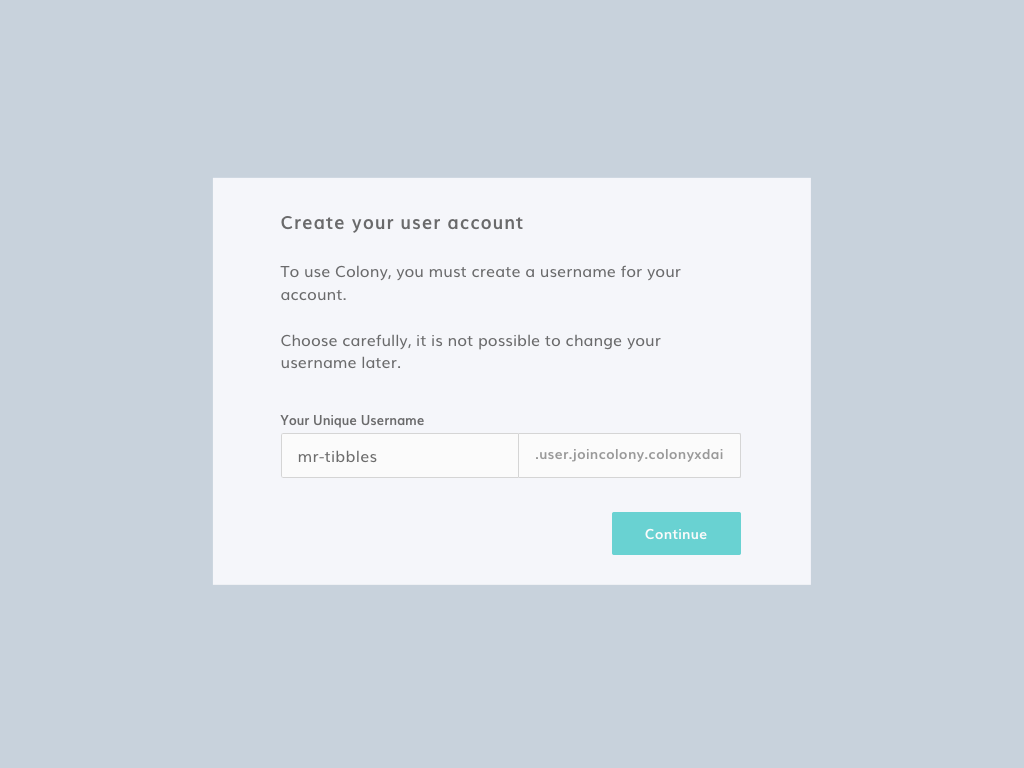 Step 8. Click "Explore the Metacolony".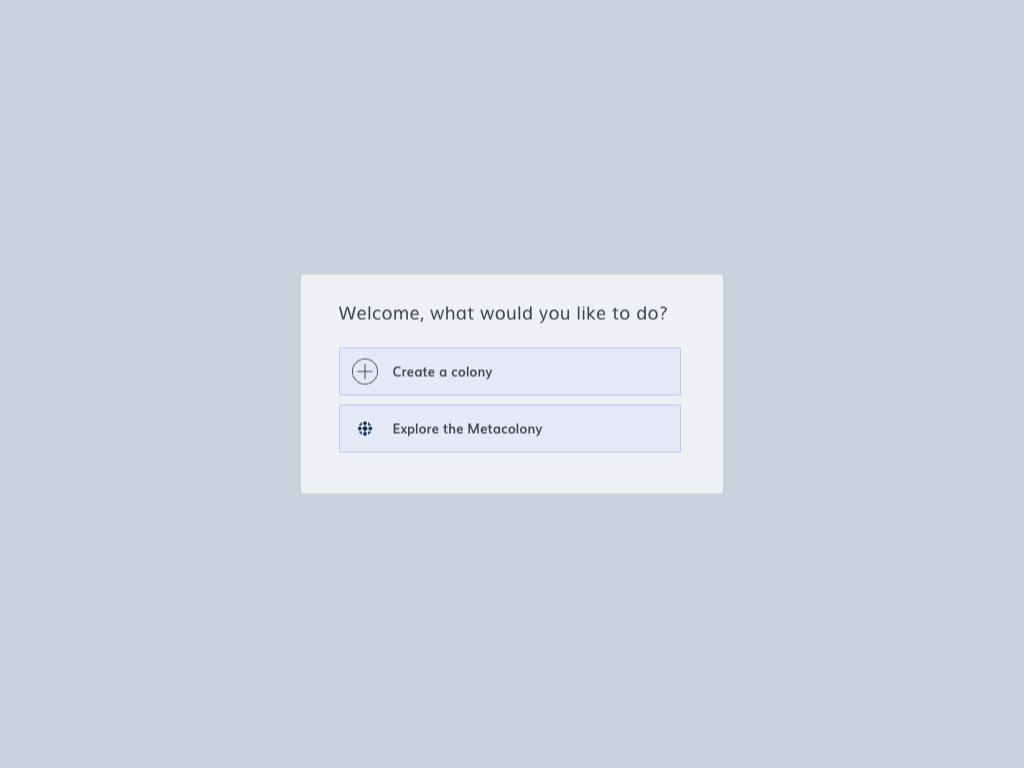 Step 9. Once you're into the Metacolony click "Buy Tokens".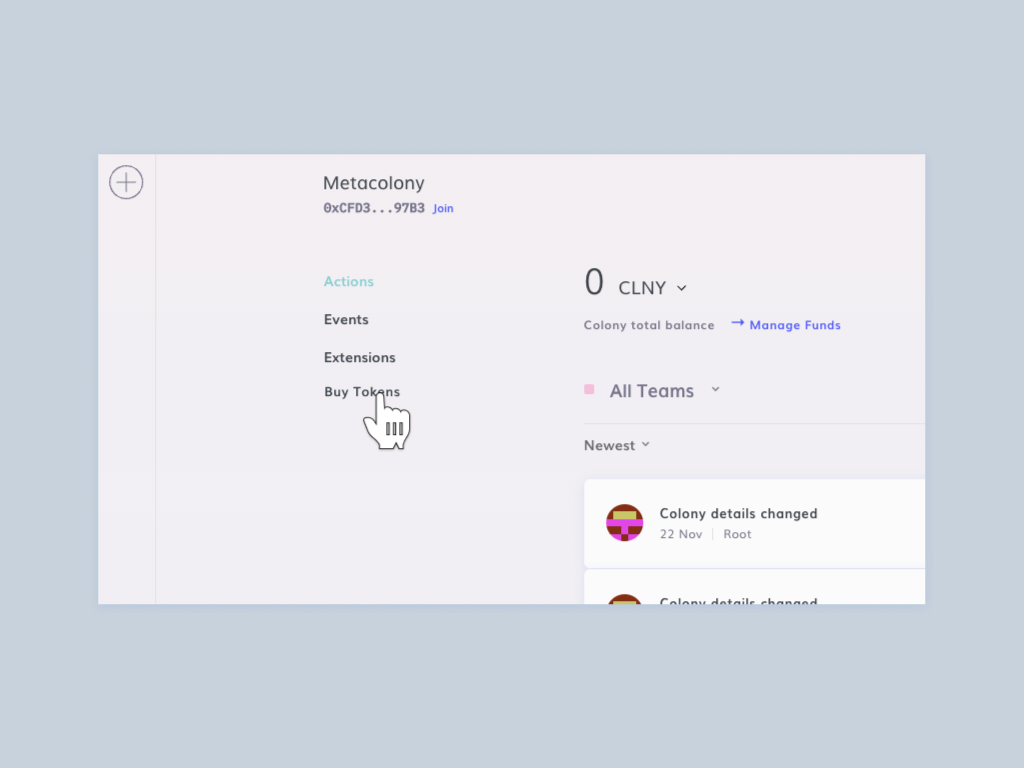 Step 10. Click "Get Whitelisted".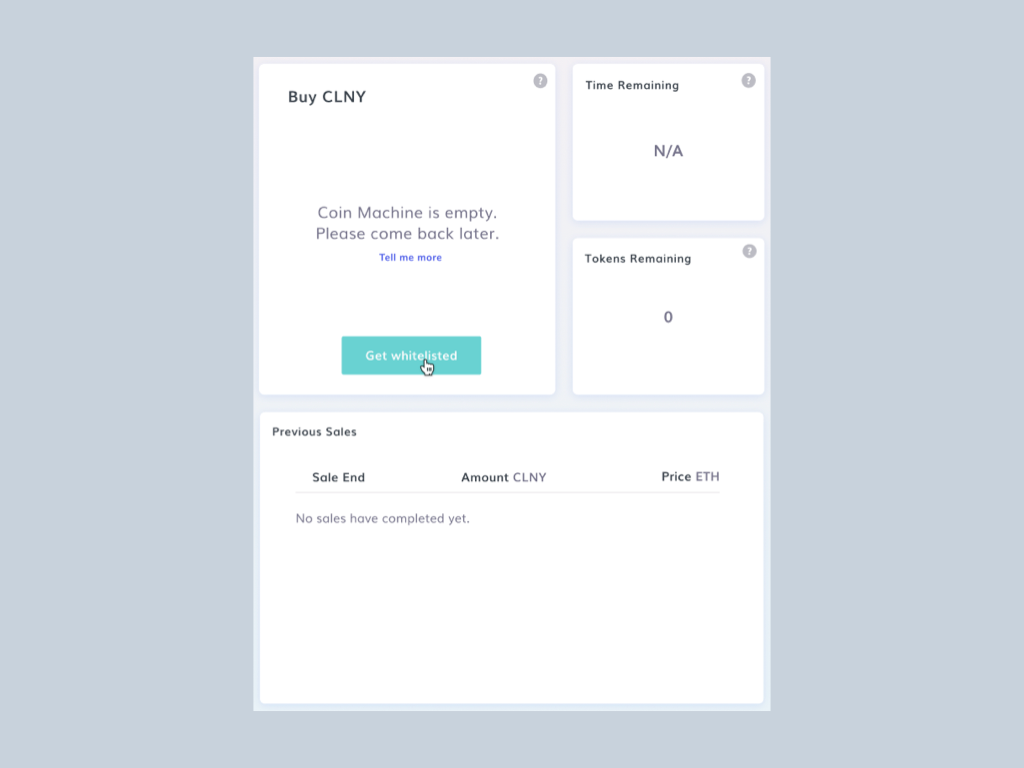 Step 11. Complete the Verification Process.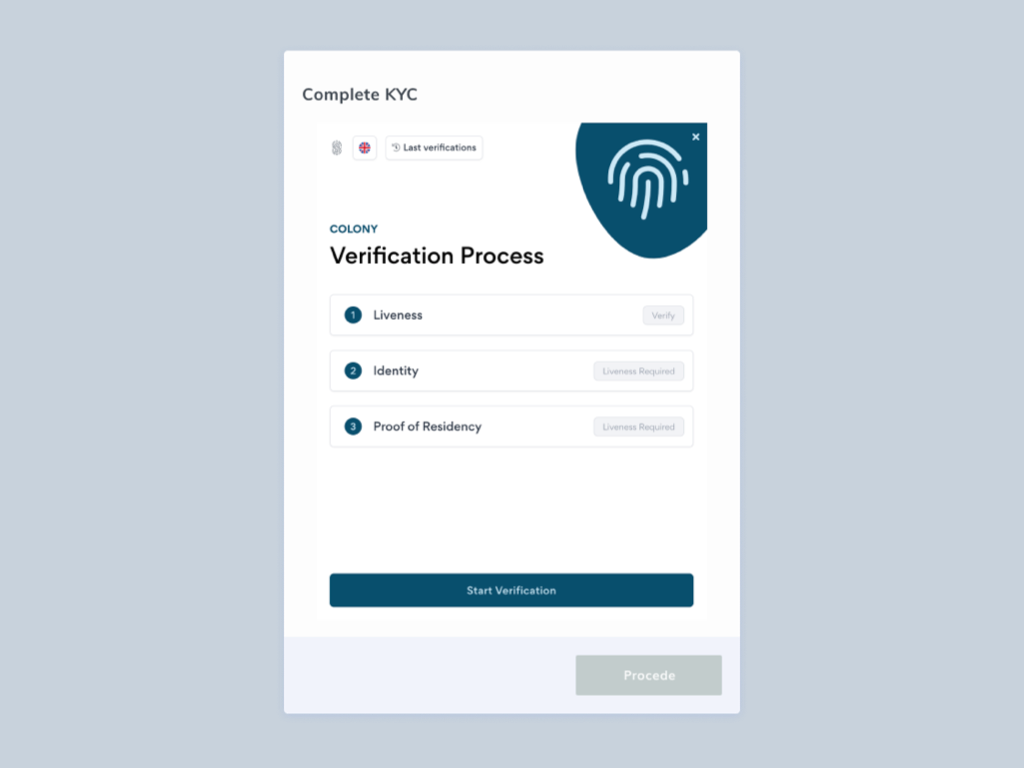 Step 12. It can take up to 72h for the verification to complete so don't panic if you don't get verified immediately. Once the three checks have passed, you'll see this screen and be able to proceed.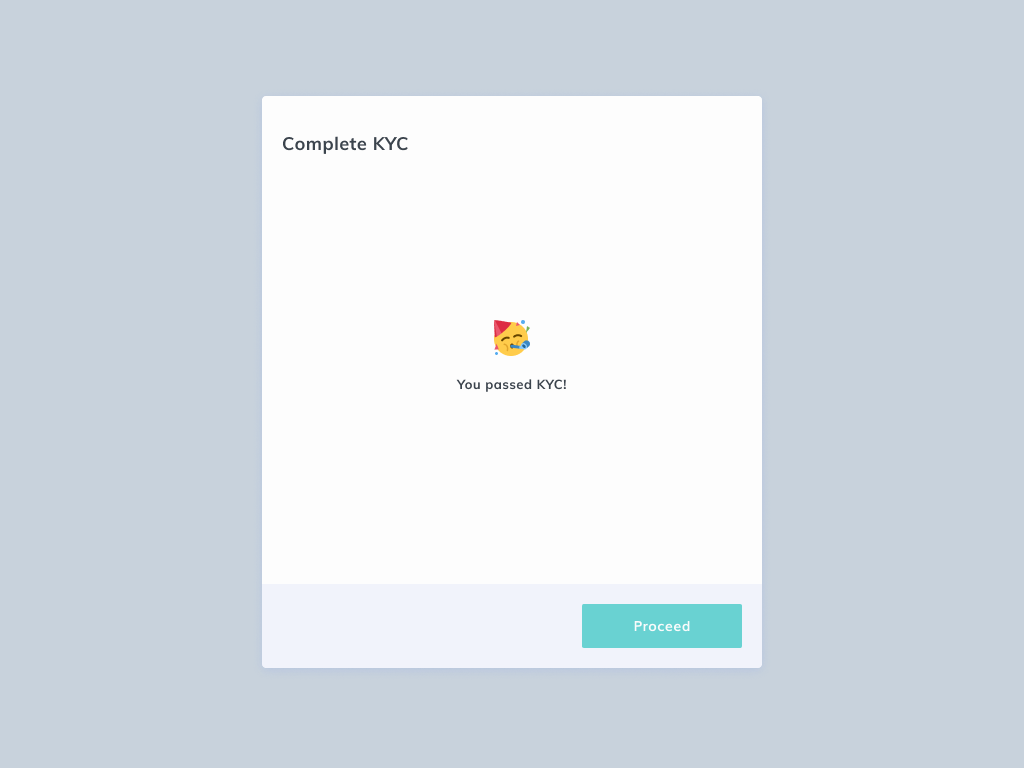 Step 13. You'll then be presented with the CLNY purchase agreement. You'll need to read to the end and then cryptographically sign the agreement with your Metamask account.
Step 14. That's it, you're done. Now sit back, relax, and wait for the sale to start.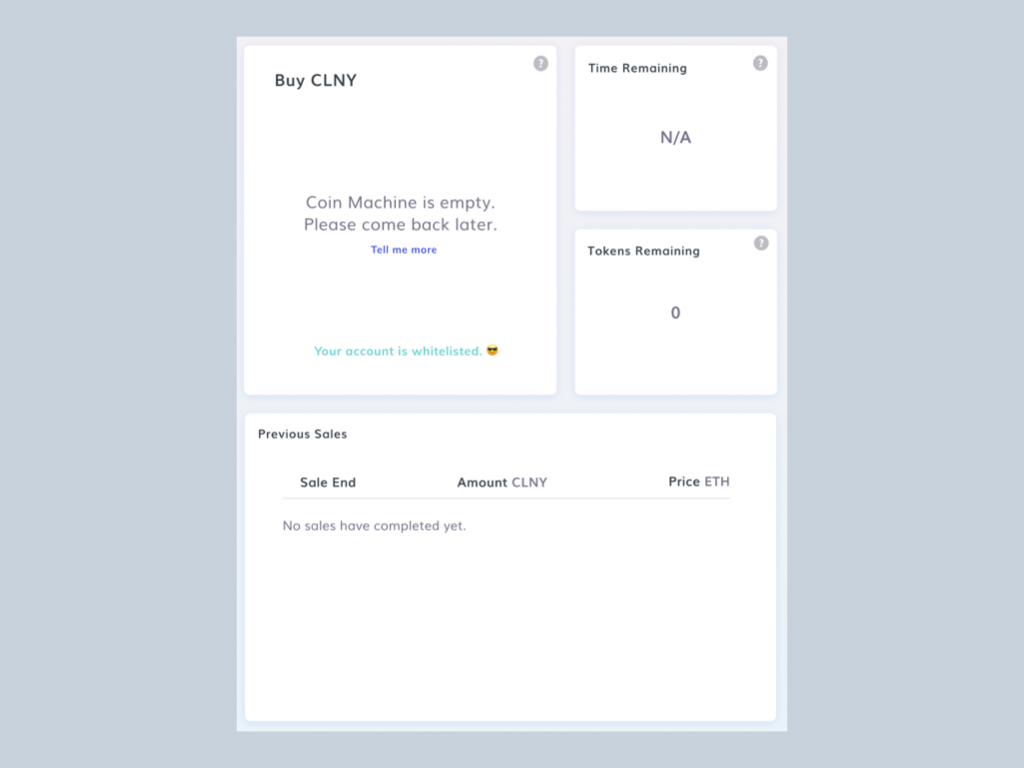 Prepare funds
To buy CLNY you need xDai in the Metamask wallet you used to register for the sale. xDai is DAI, the Ethereum based stablecoin after it has been bridged from Ethereum to xDai Chain. 1 xDai equals $1 USD.
There are two main ways you can get xDai:
Bridge DAI across chains:
a. To bridge from Ethereum use https://bridge.xdaichain.com
b. To bridge DAI from Binance Smart Chain, Polygon, Avalanche, Fantom, or various other chains you can use one of the following 3rd party token bridges:
https://cbridge.celer.network/#/
https://app.elk.finance/#/elknet
https://oportal.boringdao.com/twoway
Once you have bridged, please double-check that you have actually swapped to xDai and not DAI, as DAI is also on xDai chain as an ERC20 token.
2. Alternatively, you can buy xDai with fiat via:
a. Ramp
b. Mt Pelerin
c. for USDT on AscendEX (BitMax) with the xDai/USDT Pair.
That's it. You've completed whitelisting, and you've got your xDai ready to participate when the time comes. You are good to go!
Shortcuts
Token sale web page
How to Prepare
About CLNY Supply
How the sale will work

Twitter
Discord announcements
Discord support